Back from Florida
Returned from Florida, refreshed and renewed to bring you more great jazz. While in Miami, we stopped in at Van Dykes. A fine restaurant and jazz club, serving up live music 7 days a week. While there we were introduced to
Silvano Monasterios
, a great jazz pianist and composer. His group blew us away. In this podcast we feature along with Silvano, other great artists. The show starts with Ed Thigpen, the great drummer who passed away last month. Later in the show we feature many great young talent from the New York City jazz scene.
Featured Album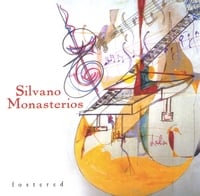 From
CD Baby
, iTunes
Playlist
Track * Artist * Album
Lonnies Lament * Ed Thigpen * The Element of Swing
Bittersweet * Silvano Monasterios * Fostered
Softly * Silvano Monasterios * Jazz Impressions
African Song * Bill McHenry * Roses
Echolalia * Ben Monder * Oceana
Trees * Dan Tepfer and Lee Konitz * Duos with Lee
Tautology * Lee Konitz * Subconscious-Lee
Mali * John Patitucci * Remembrance
Somewhere * Vijay Iyer Trio * Historocity
Mystic Brew * Vijay Iyer Trio * Historocity
Play Podcast
Back from Fla
To download file, ctrl-click (Mac); right click (Win)- (approx. 65 megs).